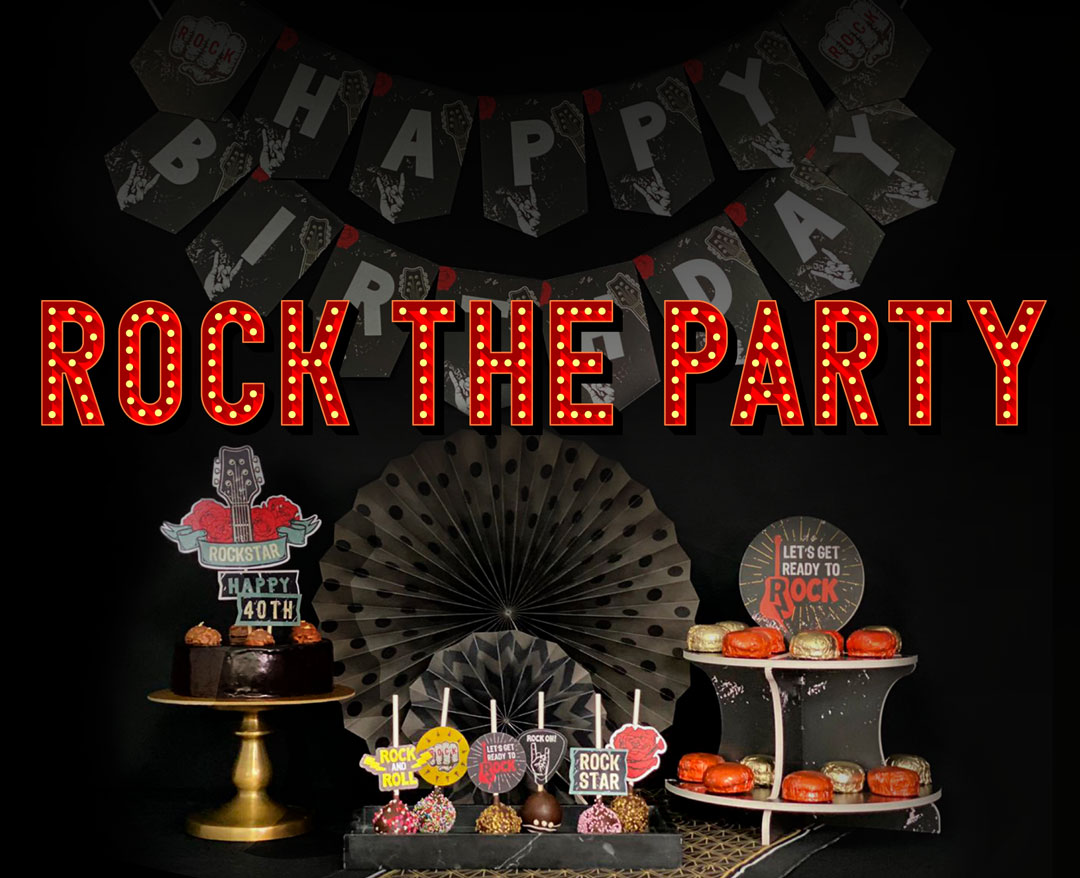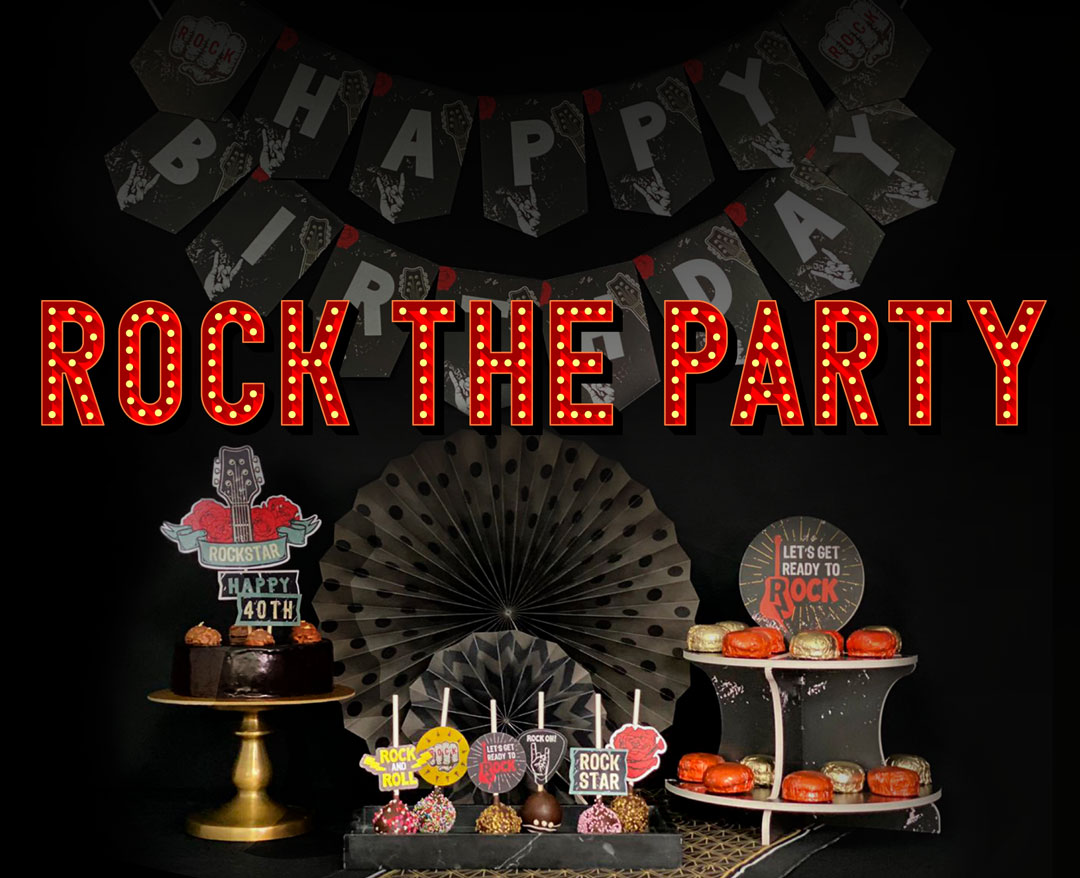 Rock the Party at Home
Introducing our Rockstar theme! Know someone who's constantly rocking out, or is simply edgy and cool? Embrace the love for rock ballads, leather and all things rock and roll with this theme!

Throw a edgy yet chic party for that Rockstar in your life.

Decorate the cake with our Rockstar Cake Topper for only $15.

Need more Rock and Roll elements? Check out our Happy Birthday Bunting for $18. Elevate the table decorations with our mini toppers ($10) and our 2-tier food stand for $30. Alternatively, you could just get the whole bundle of 4 at a steal for $68, see image below.




For a different Rock and Roll feel, take a look at this readily available Rock On Party Bundle for $88.




Now all you need to do is get the cake and some yummy treats. Here are our recommendations for the theme.

Buy a 16" Chocolate Splendor Cake, now available at $70+


Or rock at home with a Luxe Brunch Social Pack ($105+)




If you are in the mood for dining out and celebrating, you can consider getting a 'Dine-in Package for 5' for $115+





What is a celebration without gifts?


For Him
Consider these rockin' pocket squares, retro cuff links and neckties for the man who rocks your world!






For Her
Get your favourite Rock Chick a box of preserved envelope flowers to rock her entire day!





We hope that you'll have a rock and rolling good time with your loved ones with our above recommendations!

Love our designs, and cannot find the theme you want?

No worries, you can enquire via our in-house chat 📩 for any customizations. 💖




Consider these items