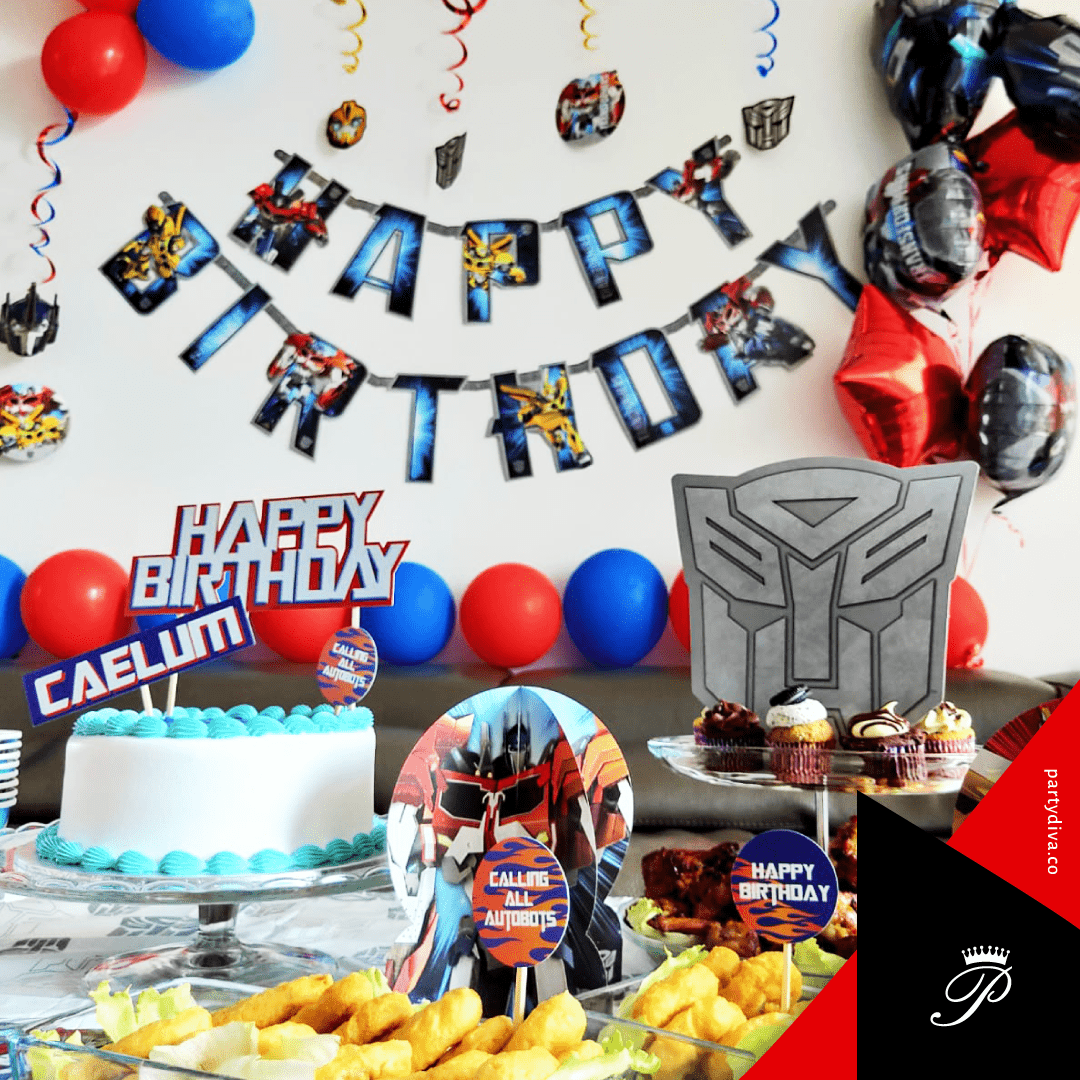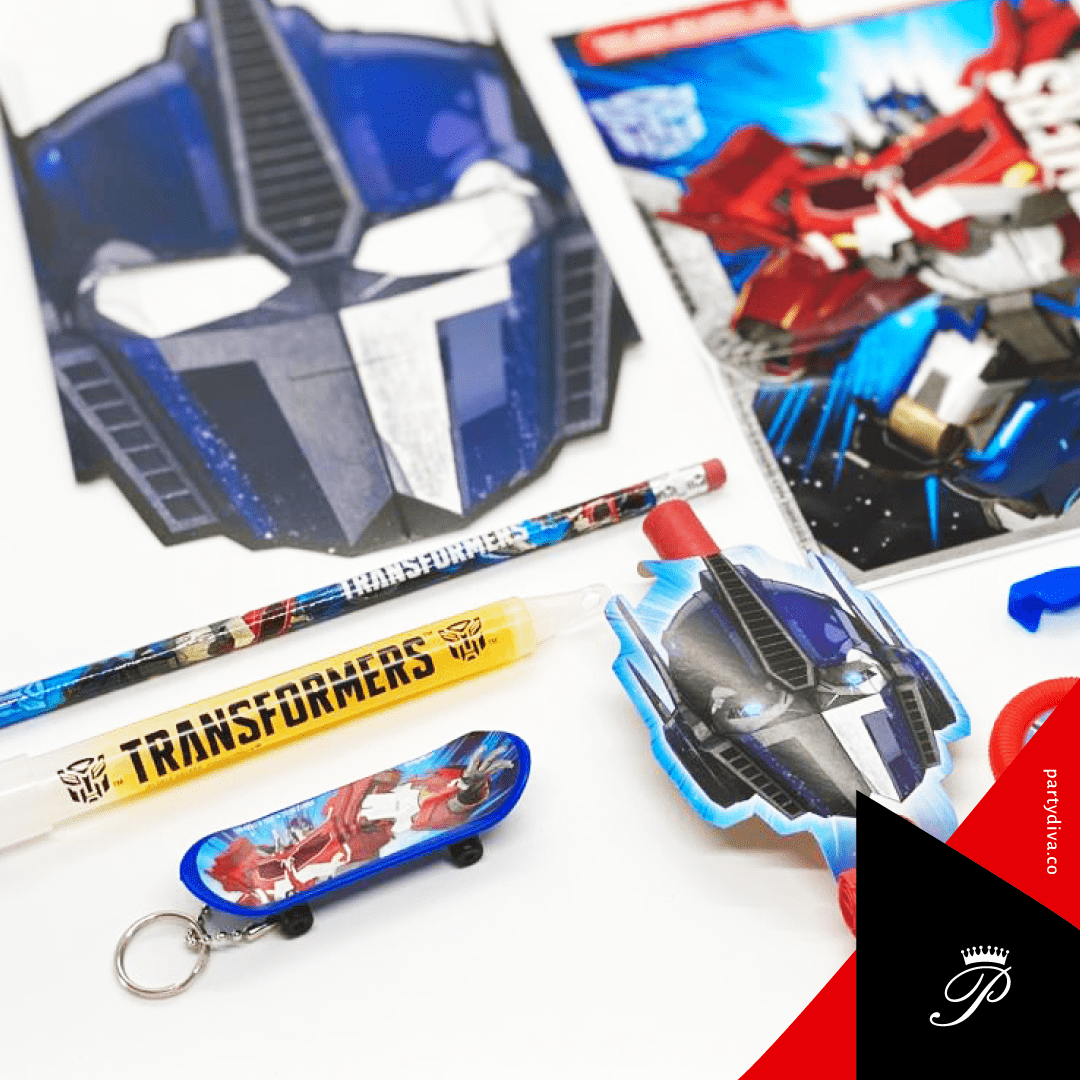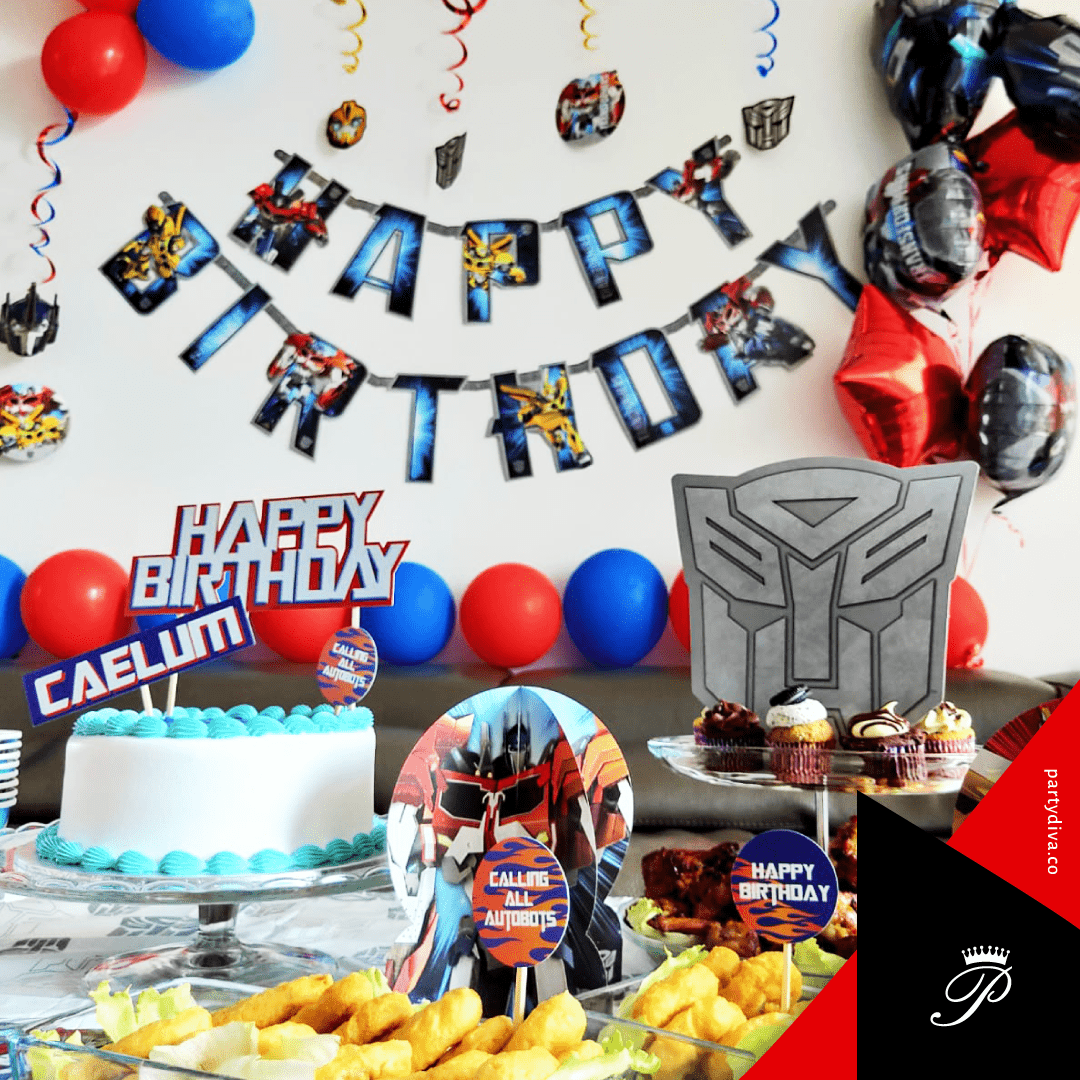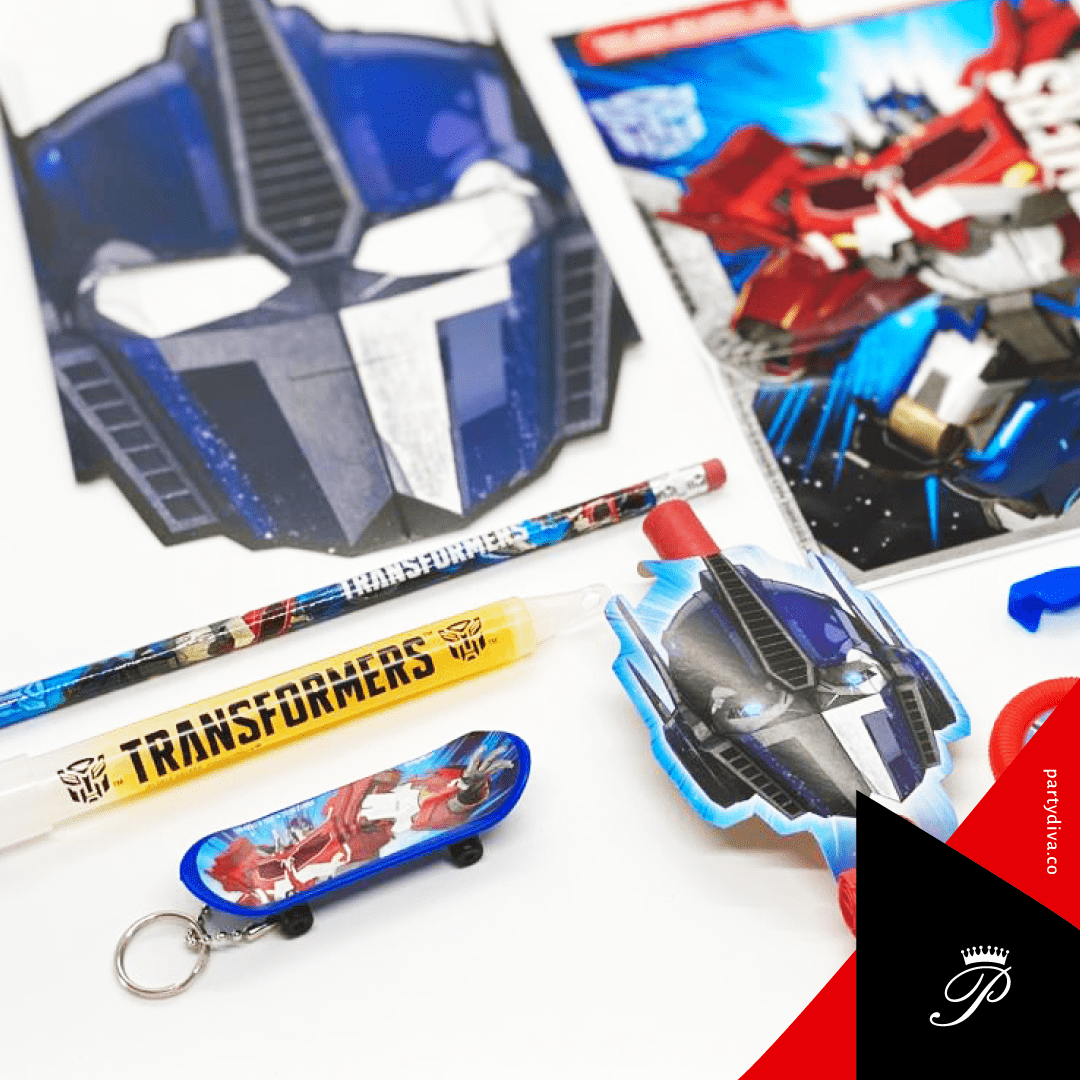 Caelum's Transformers Party
Calling all AutoBot fans! Change your gathering into the coolest one of the year with our Transformers-themed Decoration party set!
Combine our customised cake toppers, snack holder and mini toppers with the ultimate thematic table setting for the party.
For those with kids, pass out the cool Transformer goodie bags! The boys will squeal in joy!
Caelum had so much fun at his party, I'm sure you would too. Scroll down to check out what was used.
Consider these items