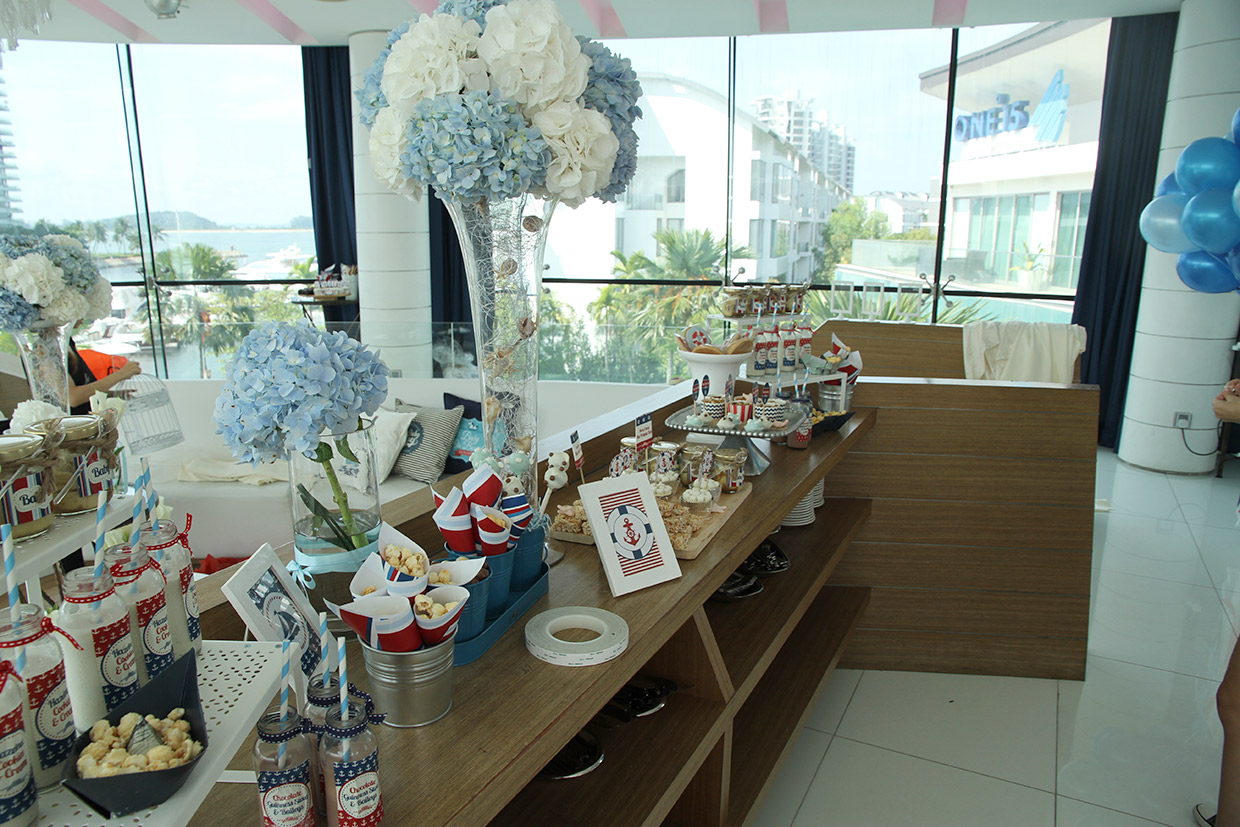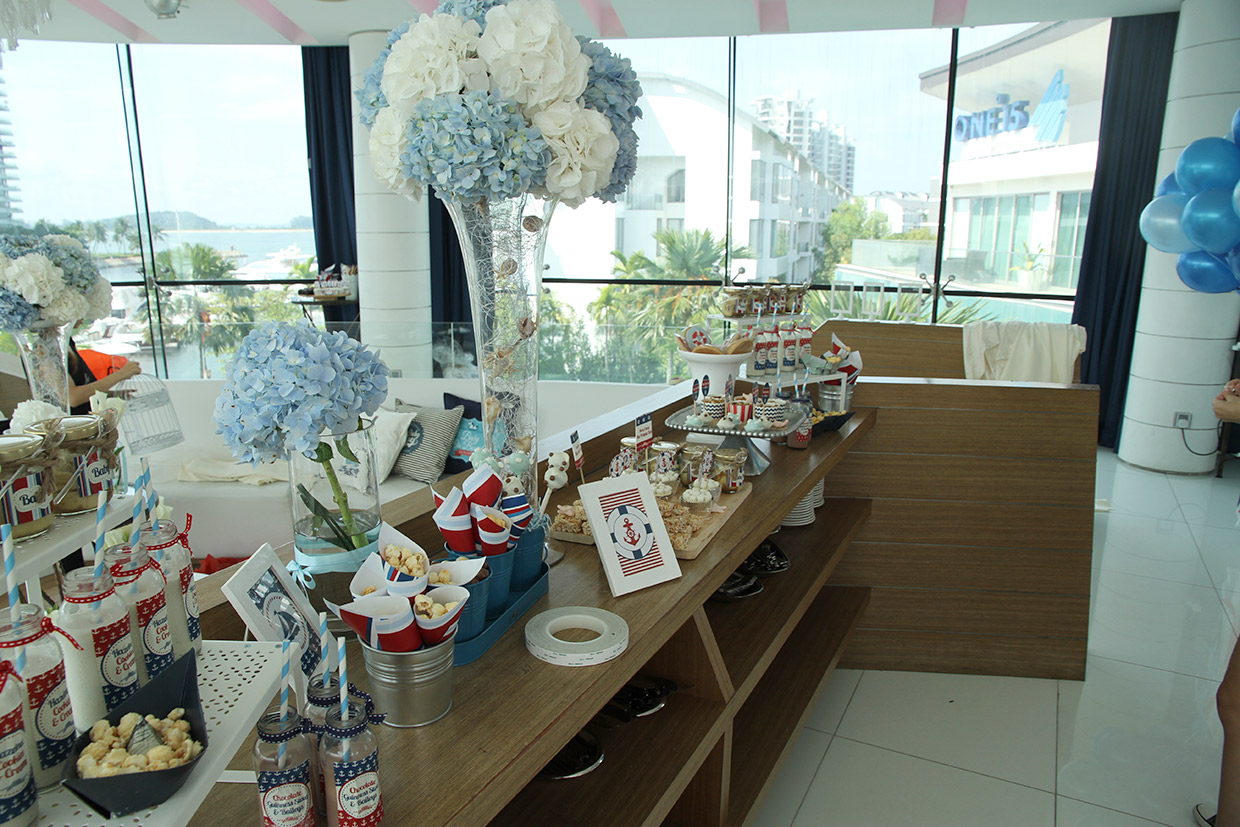 Boy Oh Bouy!
Held at ONE°15 Marina Club, Boy Oh Bouy was a Nautical-themed Baby Shower for a first time soon-to-be mother. It was a surprise baby shower that was initiated by a soon-to-be father for his wife, a moment he wanted to share with close friends and family.
We were tasked to convert a helm-shaped meeting board room into the perfect celebratory dining lounge for the Nautical theme, taking care of minute details along the way.
From converting a 18-seater to a 36 seater venue, creating cushion covers for the lounge area, to menu and plate settings including cake toppers, we also produced the backdrop and photo props for the center stage of the dessert table and even organised games and entertainment.
Consider these items