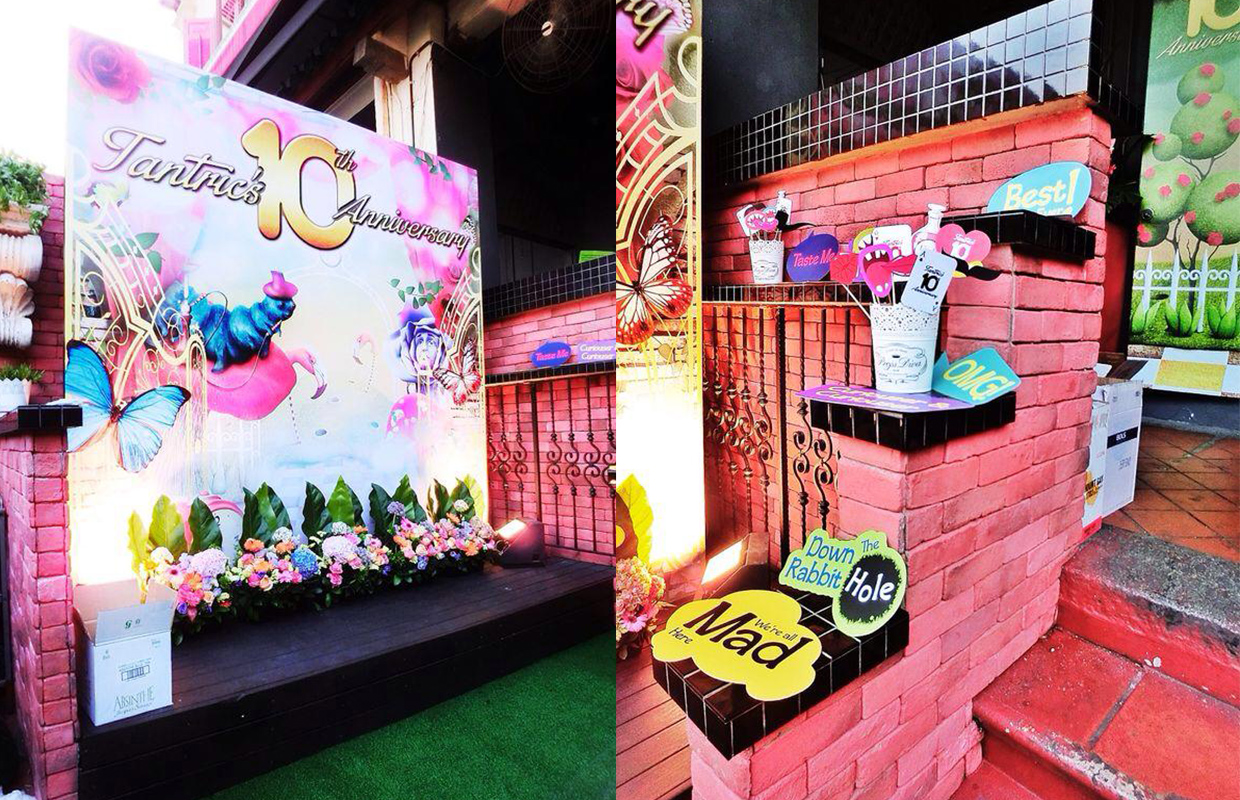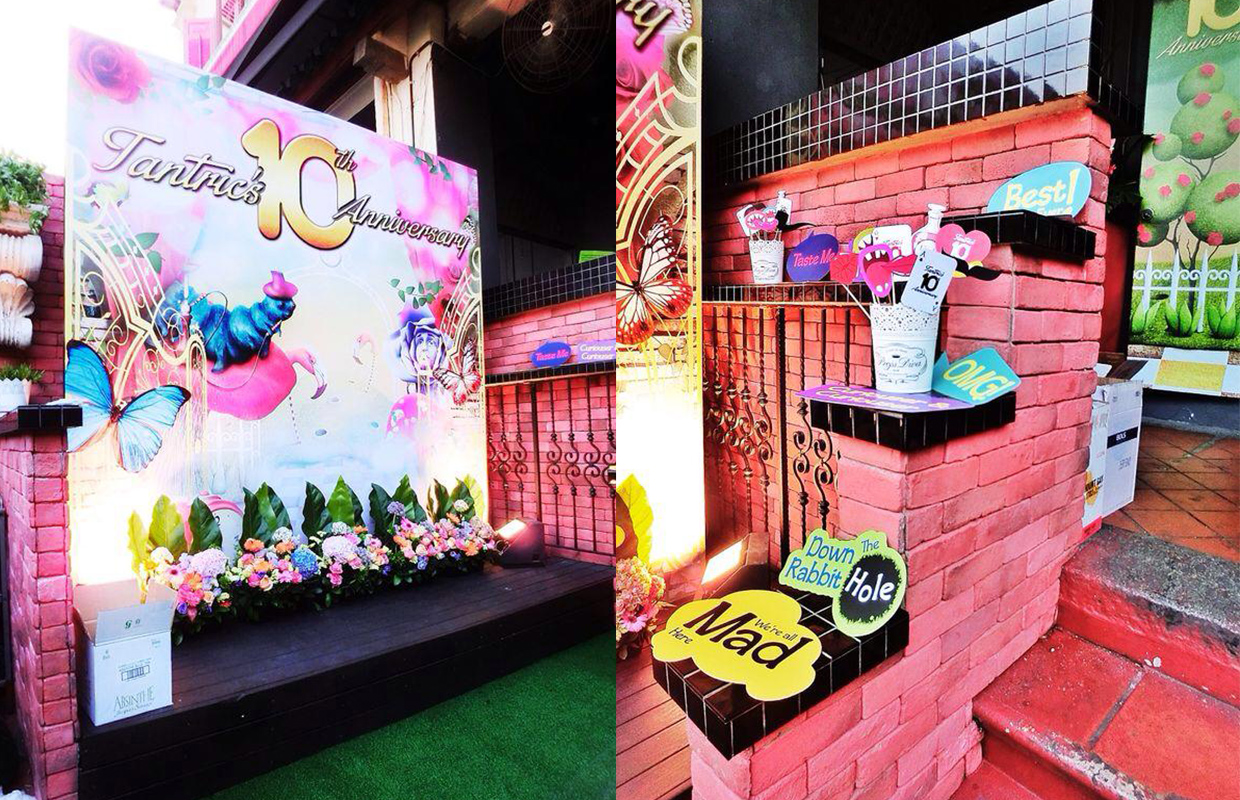 Down The Rabbit Hole
At Tantric's 10th anniversary, we conceptualised an Alice in Wonderland theme with fun elements.
The theme ran all the way through – from décor, entrance backdrop and props. We laid carpet grass for a garden feel and as guests walked up to the entrance, we wanted them to feel transported 'down the rabbit hole'.
All the props were customised – bigger props such as butterflies, mushroom home, teacups and the chesire cat help create a wonderful environment. The smaller props such as poker card soldiers and ones with famous sayings e.g. "We're all mad here!" were available for photo moments.
Consider these items