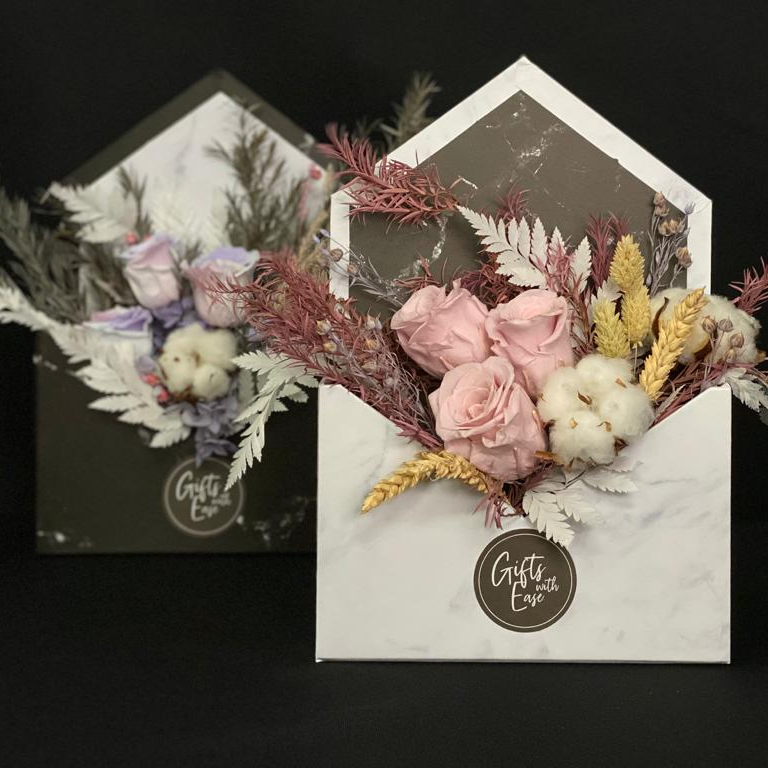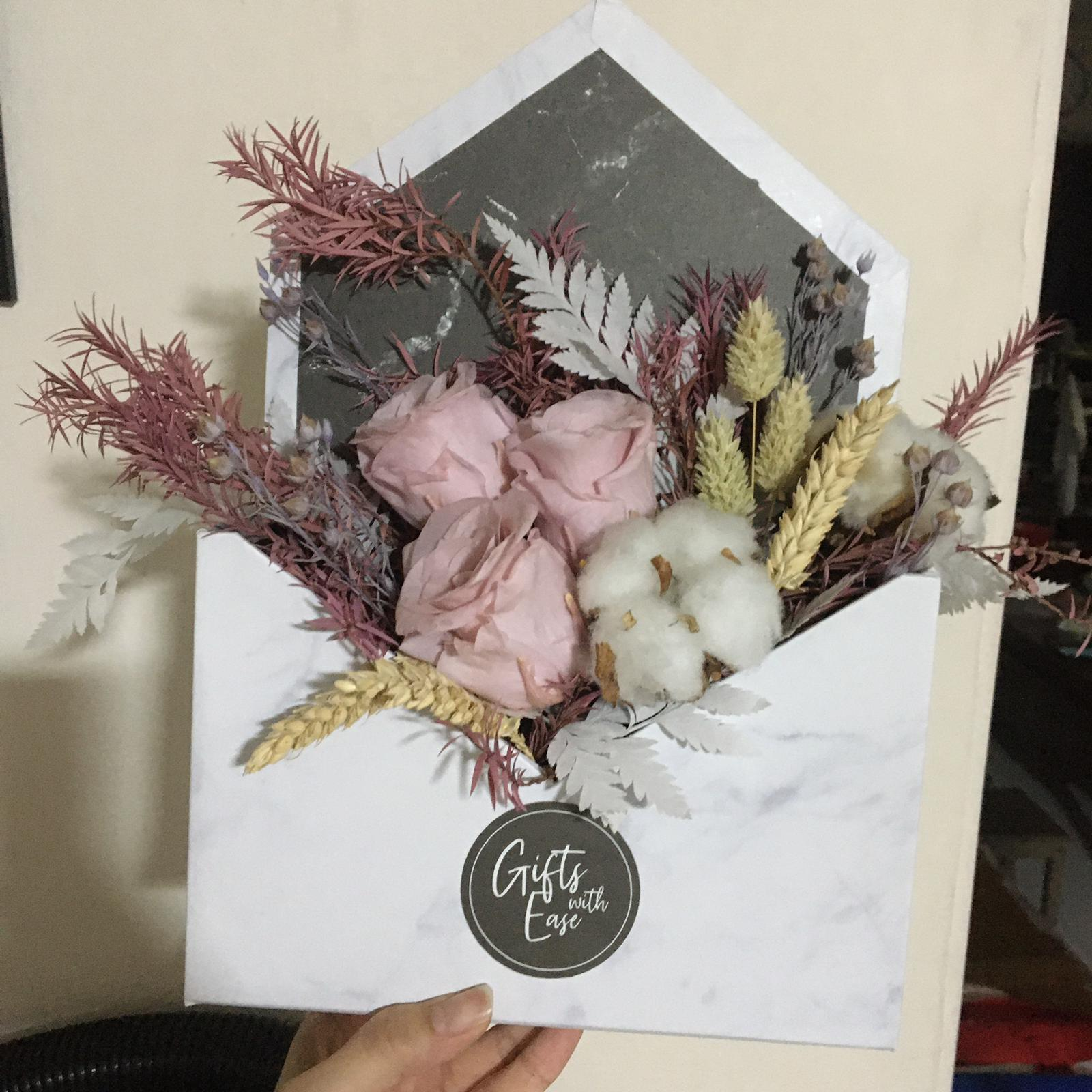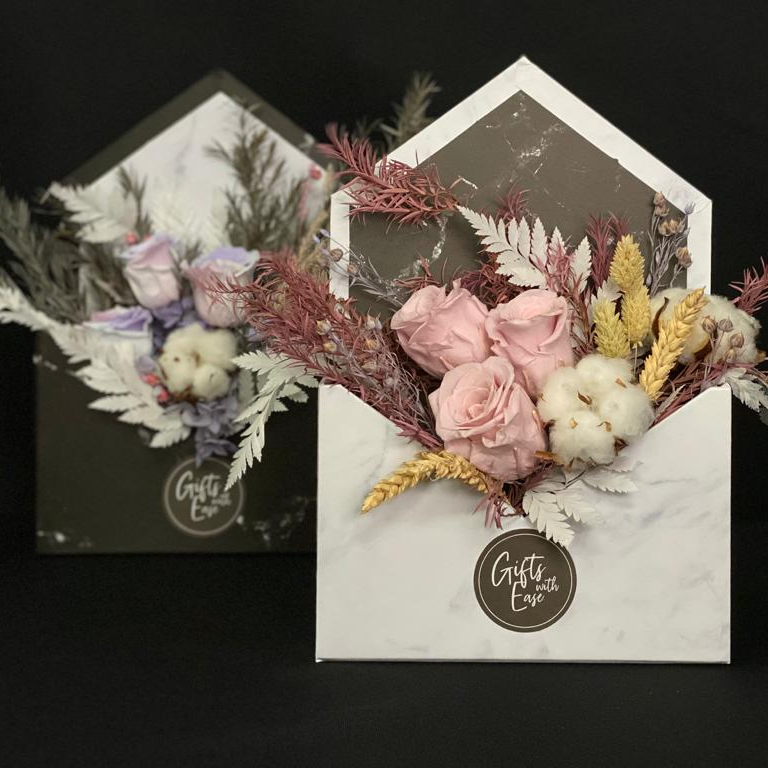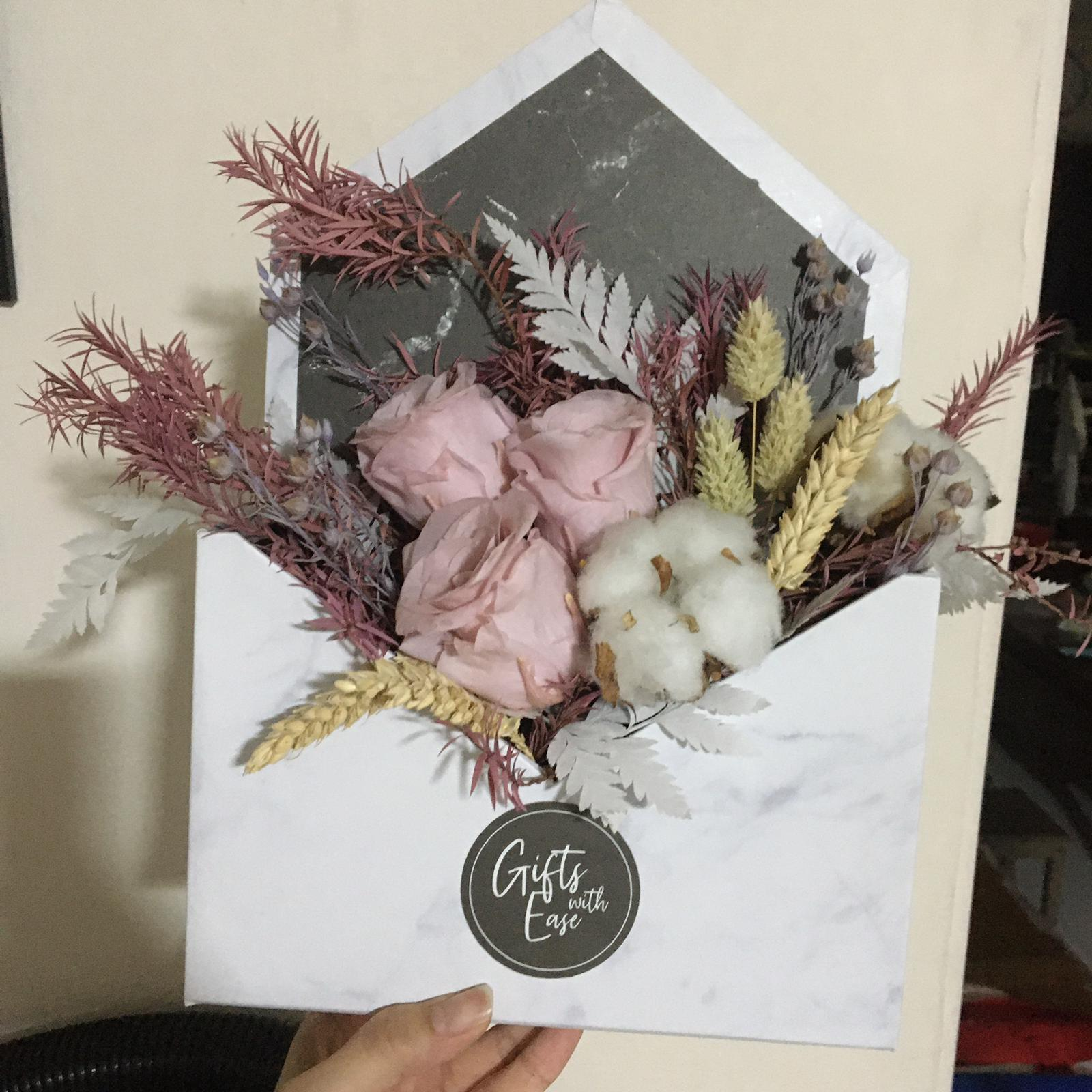 Enquire Directly to Start a conversation with our Vendors today!
( Note: You need a customer account to start enquiring )
Store Policy
Terms of Service
How to Order | Kindly place your order 3 days in advance for us to create and schedule your order. Here at Gifts with Ease, we strive to ensure each arrangement is uniquely created. Seasonal differences will affect the availability of dried and preserved flowers, size and shape of each bloom. Should the main bloom of a product be no longer available, we will work out a suitable substitution/replacement. We will only substitute with flowers of a similar or superior look/feel and value.
... Read More
... Read Less
Shipping Policy
Delivery Standard island-wide delivery rate $25 applies to all products purchased. Gifts with Ease will do its utmost to meet its customer's delivery requests, but reserves the right to cancel an order and refund the amount to the customer in the event of invalid delivery location. • UNSUCCESSFUL DELIVERY Kindly ensure recipient or representative is present at delivery address during stipulated date and time. Gifts with Ease is not responsible for late/failed delivery if: 1. Incorrect address is given 2. Intended recipient not present 3. No valid means of contact 4. Delivery vehicle is subject to delays from building management/security • RE-DELIVERY 1. In the event of an unsuccessful delivery due to the above reasons, customers can request for a redelivery with a re-delivery charge of $10. 2. Customers need to contact 97535763 to request for the re-delivery. 3. Re-delivery timing is subjected to Gifts with Ease's scheduling. • CHANGE IN DELIVERY DETAILS 1. Customers who wish to amend delivery details have to WhatsApp or call in to 97852570 and our Customer Service team will tend to your request during our working hours. 2. Customers should notify Gifts with Ease of the changes minimally one day before or else it will be subjected to the re-delivery fee of $10. Delivery timeslots: 1. Between 10am-1pm 2. Between 2-5pm 3. Between 6-9pm • SELF-COLLECTION Customers may opt to collect their floral arrangement at no extra charge. Self collections can be made at: 715 Bedok Reservoir Road, Singapore 470715 Prior notification of at least 1 day in advance is required if customers wish to change from delivery to selfcollection and vice versa.
... Read More
... Read Less
Refund Policy
As our creations are made to order - orders confirmed cannot be cancelled nor refunded.